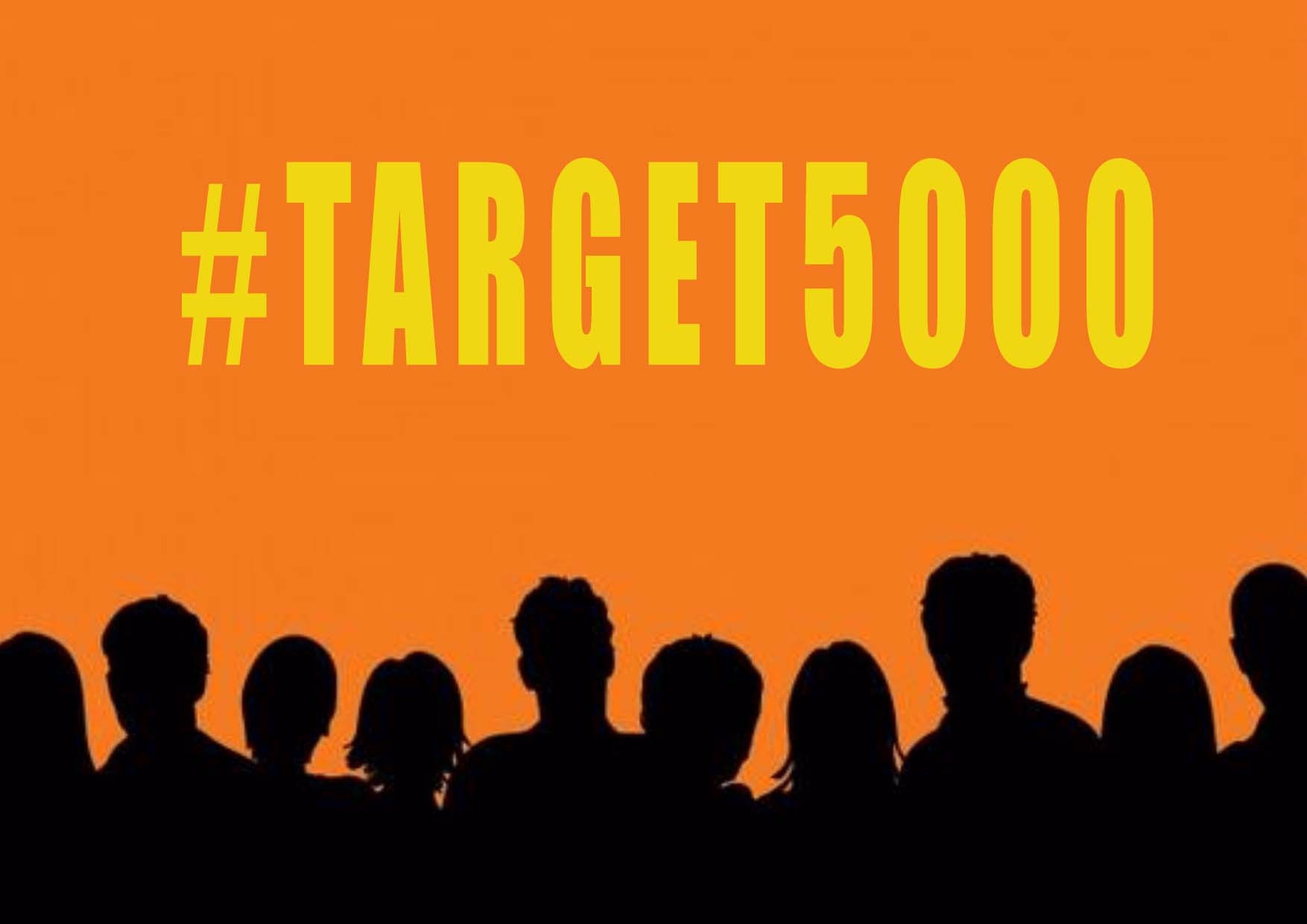 Target 5000
Squash & Racquetball Victoria is pleased to announce the launch of 'Target 5000' - a campaign aiming to get 5,000 registered supporters of squash and racquetball in Victoria by mid December.
Membership numbers are crucial for us in retaining government funding as well as demonstrating that squash and racquetball are alive and healthy, not declining sports.
Target 5000 is about collecting details of those who are willing to support our sports – parents, siblings, friends, casual players, spectators, past players etc. (anyone not already registered with S&RV).
So we are asking all current members, clubs, venues and associations to spread the word and sign up as many supporters as possible in the next three months.
Sign up costs are just $2 and can be done in either way below:
Online via the Target 5000 'SIGN UP HERE' button below,

Via a printed sheet (copy and campaign poster attached) at your club/venue front counter.
As an incentive,
Every registration goes into a draw for a $50 Visa voucher

Every registration obtained by your club/venue goes into a draw for one of two free equipment kits (adult or junior) – the more sign ups the better your chances of winning! There will be a draw for metro clubs/venues and a draw for regional clubs/venues.
We will have a number of videos supporting the campaign over the next two months – check out Sarah Fitz-Gerald's and Geoff Hunt's pledge towards #TARGET5000 HERE.
SIGN UP HERE