Primary School Racquetball
Primary School Racquetball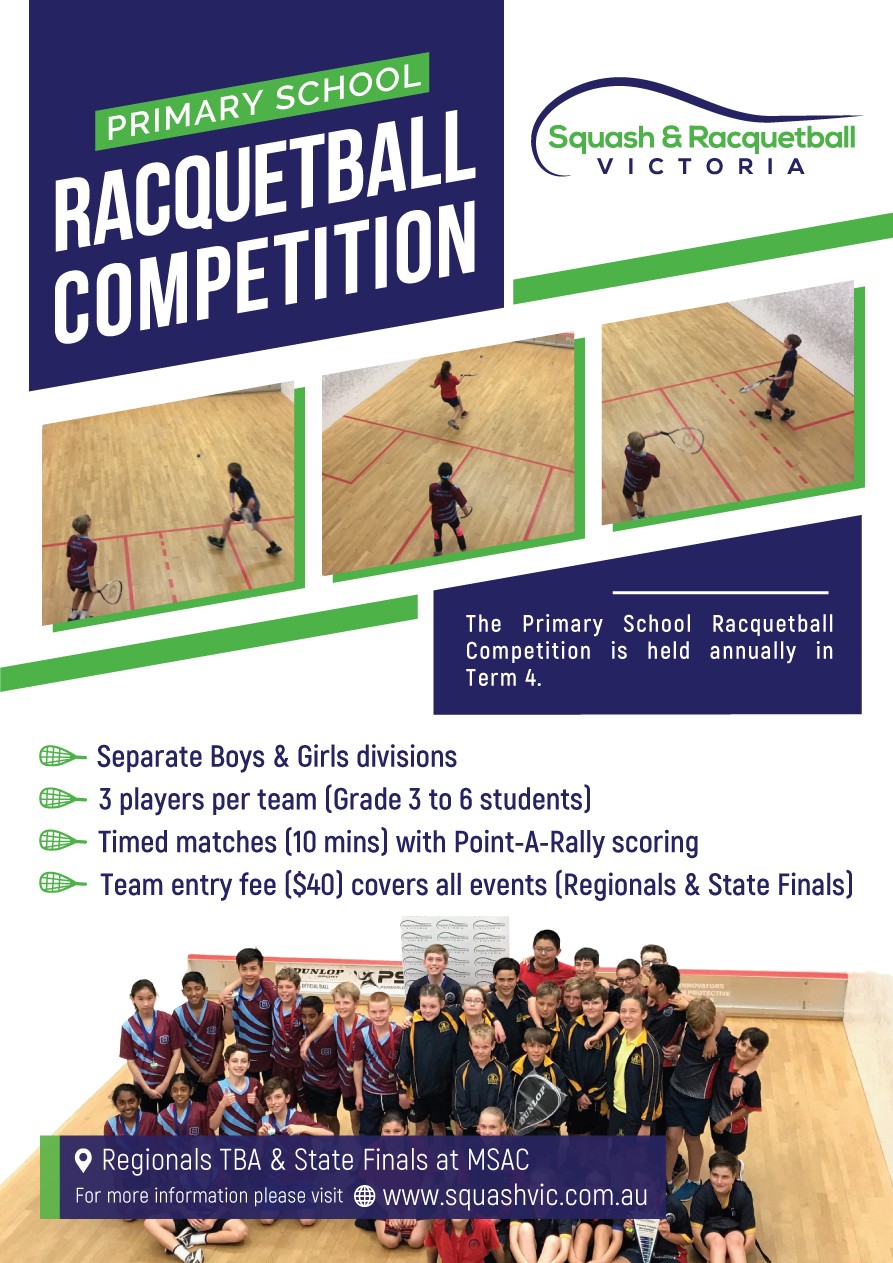 Primary School Racquetball Competition
The Squash & Racquetball Victoria Primary Schools Racquetball Competition is held annually, with Regional events predominantly taking place in term 3 and State Finals in term 4.
The event attracts teams from schools across Victoria. There are separate boys and girls divisions with a minimum of 3 players per team (Grades 3 to 6 students). Matches are timed and use point-a-rally scoring. The team entry fee covers both regional and state finals (as applicable).
2019 Primary School racquetball Competition Entry and Conditions
Squash & Racquetball Victoria will be holding the Primary Schools Racquetball Competition once again in 2018, please see below for dates.
*Note: Alternate dates may be arranged from region to region with Squash & Racquetball Victoria provided it is in the best interest of the competition.
| | | |
| --- | --- | --- |
| Competition: | Date: | Venue: |
| Regionals | * 11 October | To be advised once entries are confirmed. |
| State Finals | 25 October | Melbourne Sports & Aquatic Centre (MSAC) |
2019 Primary School Racquetball Competition Entry and Conditions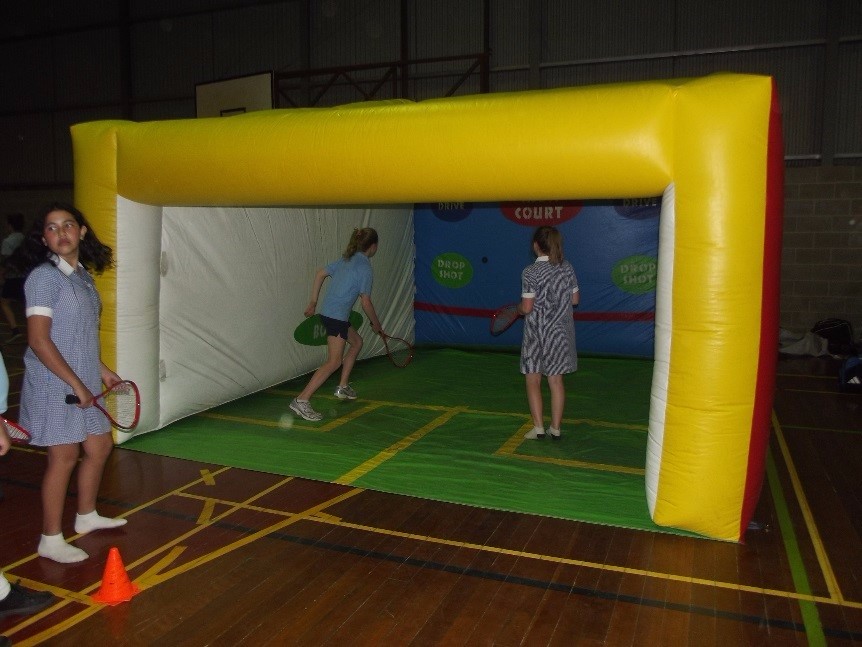 Squash or Racquetball In-School Clinics
Squash & Racquetball Victoria can provide a coach to introduce grade 3 to 6 students to squash or racquetball within the schoolyard. The introduction includes an explanation of the game, students get to practice racquet skill activities, learn the basic rules and play a modified game.
All equipment for the schoolyard sessions are provided.
| | |
| --- | --- |
| Session Prices | |
| 4 or more sessions | $40 per session |
| 2 - 3 sessions | $45 per session |
| 1 session | $60 per session |

Depending on accessibility the inflatable squash court may be available. As a follow up to the schoolyard sessions the students may have an opportunity to attend a FREE Come N' Try squash or racquetball session at the local squash courts.
Contact Squash & Racquetball Victoria on (03) 9682 2199 or info@squashvic.com.au for further information.
Book a school clinic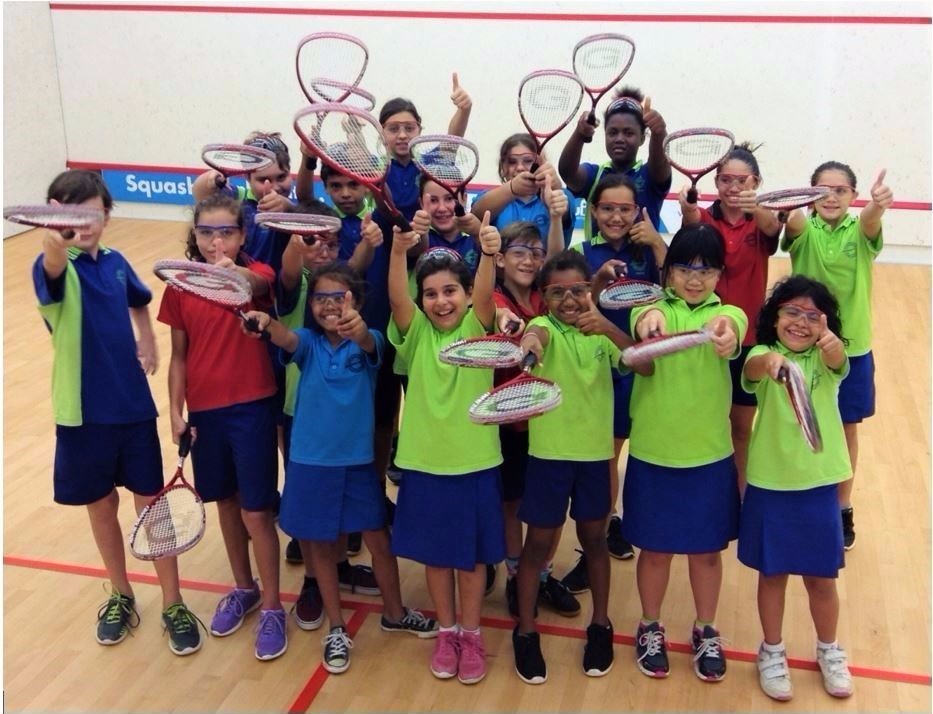 Teacher Presented Squash/Racquetball In-School Program
Through the OzSquash national junior squash program, a 5 week in-school squash (or racquetball) program is available for teachers to introduce primary aged students to the game.
The resource is easy to follow, does NOT require any prior knowledge of squash or racquetball and is linked to the national curriculum standards. The guide is available to any primary teacher.
Request a copy of the OzSquash Sporting Schools Guide