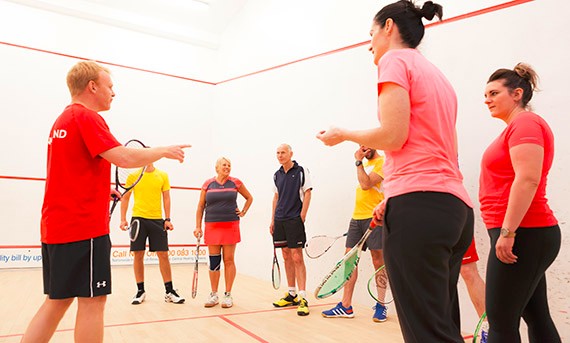 Foundation Coach Accreditation
This coach is qualified to deliver basic training sessions that develop the squash technique of novice and junior players – this is generally defined as players 12-years and under who are still acquiring the skills needed to compete successfully. The coach may work independent of any supervision as they are fully qualified to provide such instructional training. Coaches at this level are also encouraged to work with older players (i.e. to gain valuable 'on-the job' training), but only as an 'assistant coach' under the supervision of a coach with appropriate qualifications.
Note: currently a specific coaching course for racquetball does not exist however, the basic principles as covered in the Foundation course are applicable for racquetball as well as squash. If you are interested in racquetball coach education and would like further assistance please contact the Squash & Racquetball Victoria office on 9682 2199 or info@squashvic.com.au
The Foundation course is available online via Squash Australia's E-Learning platform.
Take this course online