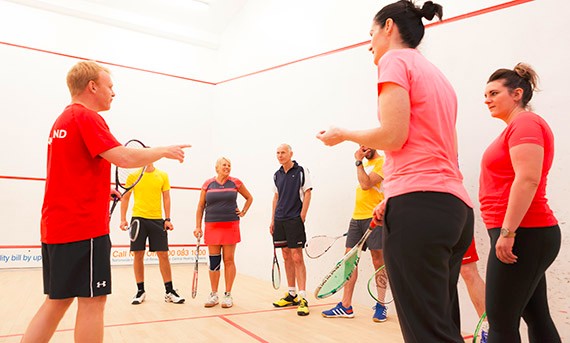 Club Development Coach Accreditation
This coach is competent to plan, conduct and evaluate a range of training programs suitable for the diverse range of ages and abilities found among registered Club or Centre players. A Club Development Coach must plan and supervise training to best prepare players of different ages, abilities and competition goals to achieve their potential. All Club Development Coaches should have the skills to prepare players for Club/Centre, District and State (or higher) level competitions. Club Development is the accepted standard for coaches implementing a diverse Squash Club/Centre program.
See the Education Calendar for course dates and locations.